We want to wish all our BBC families a happy holiday season and a healthy New Year! Over the last few weeks, we've had the pleasure of learning more about our clients' diverse seasonal traditions. We have also received many sweet holiday cards from families who birthed with BBC earlier this year or in years past. Thank you for thinking of us- it is truly a delight to see new photos of those growing babies!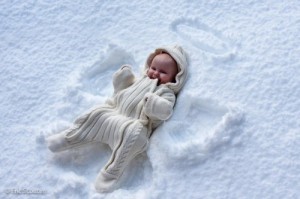 Many of you are spending your first-ever holiday season with a new addition to the family. We hope you enjoy this special experience. We're especially excited for those BBC families who are celebrating the birth of a new baby this month- and we're delighted to report that we've had a spate of beautiful births over the last week!  
Here at BBC, we are ringing in some exciting changes with the new year. We have two new midwives, and we expect to add two more midwives and several new birthing assistants to our team in 2013. Thanks to the help of our highly-skilled and dedicated interns, we are making technological leaps in the office and hosting monthly workshops for expecting families and new parents. Over the next few months, we hope to expand our programming to include childbirth education, increased breastfeeding support, and more!
Please sign up for our mailing list, like us on Facebook, and follow us on Twitter to stay abreast of these exciting changes!