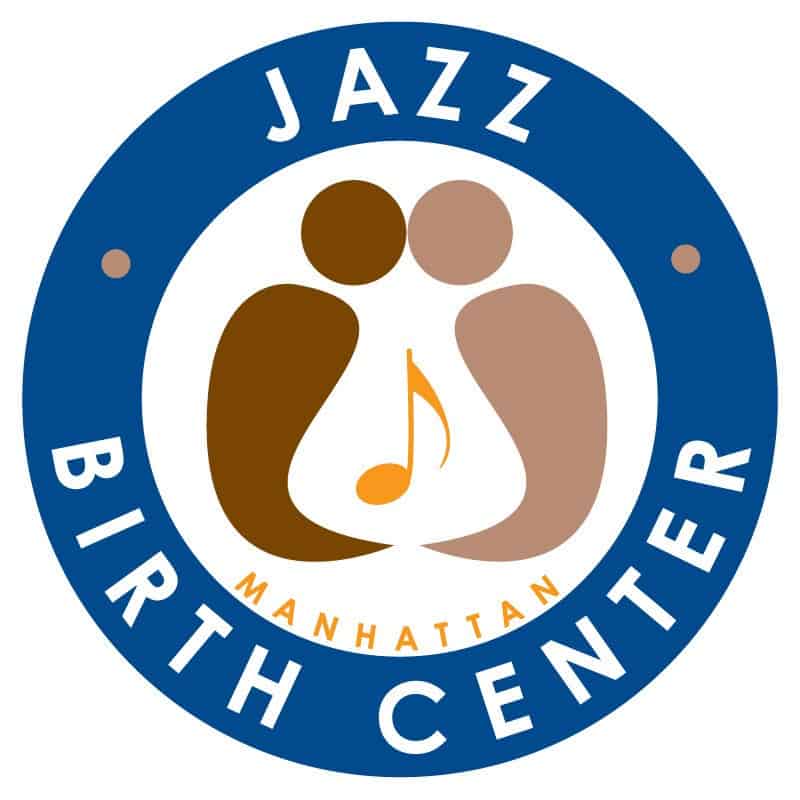 Jazz Birth Center of Manhattan (Jazz)
Spacious and bright, Jazz has five newly renovated birthing suites, each with plenty of space to move around, a double bed, modern en-suite bathroom with walk-in shower, a refrigerator, family locker, and large portable water pool. The birth center includes a fully equipped triage area for admission, and a separate prenatal and postpartum clinic on the 3rd floor.
Fact Sheet
Jazz is the only free standing birthing center in Manhattan
Jazz was opened in the wake of an urgent need for low risk pregnant people to have an option of out of hospital birth due to Covid-19 and allows equitable access to a licensed quality and safe birth center. It intends to remain in Manhattan permanently.
Jazz is a licensed birth center facility for pre-approved low-risk clients for childbirth and newborn care in accordance with the Standards of the American Association of Birth Centers and Commission for Accreditation of Birth Centers
The professionals at Jazz are guided by principles of the midwifery model of care in unmedicated physiologic birth, intensive labor support, prevention, safety, sensitivities, self-reliance, appropriate medical intervention and shared informed-decision.
Jazz has a written transfer agreement with the Mount Sinai West Hospital (MSW) for seamless transfer when mom needs traditional medical care and interventions available in a hospital. MSW is located 7 blocks or a 9 minute walk from Jazz.
Jazz encourages family participation and support by allowing the presence of children and relatives (or anyone whom the laboring woman desires) at the birth, however during Covid-19, presence of family and support is limited to two people, including your doula and also other restrictions of adherence to safety rules adopted by Jazz for the mom and any support team.
Facility Fee for Jazz Birth Center of Manhattan
The charge for the use of Jazz Birth Center of Manhattan as a facility is a total fee of $10,000 for mother and baby. You can compare the birth center facility fee to hospital costs by looking at https://www.fairhealthconsumer.org or www.guroo.com and/or you can read a consumer article explaining hospital billing costs for maternity and newborn at: https://www.thecut.com/2018/12/how-much-does-it-actually-cost-to-give-birth.html.
For the Insured Clients
The staff midwifery professional care is billed under the Brooklyn Midwifery Group for prenatal care, labor, delivery and postpartum.  The birth center facility fees is a separate charge and is a covered benefit by almost all health insurers. Jazz is contracted in-network with many insurers and plans listed here. For both in-network, out-of-network, or Medicaid Managed Care, clients must provide a verification of benefits (VOB) from their insurer or plan as to their eligibility and patient responsibility for balance billing or payment. Jazz provides an agent biller to process the VOB at client cost.
For the Self-Paying Client
If you plan to pay out-of-pocket for services or participate in a prepaid shared health plan or have a large patient responsibility for balance billing, then you may select one of the following plans of payment and sign a separate financial policy confirming your agreement to pay in accordance with your choice:
PLAN A. Payment in full at time of first new ob appointment (2nd visit) discounted by $2000.
PLAN B. Payment in full by 36 weeks pregnant discounted by $1000 so long as all installments are paid in the following schedule:
One-third payable by end of first trimester
One-third payable by end of second trimester
Remainder due by the beginning of the 36th week
For a Transferring Client
The charges of an interim facility charge may occur if you are triaged and admitted to Jazz, you labor in the birth center, and there is a transfer of care, for any reason, prior to delivery. The interim facility charge is payable at $2500 and covered by all insurances contracted with BBC. The ambulatory transport, if required, is covered by all insurances. In the event you are a self-pay, the interim facility charge is included and the total will be adjusted for an appropriate partial refund.